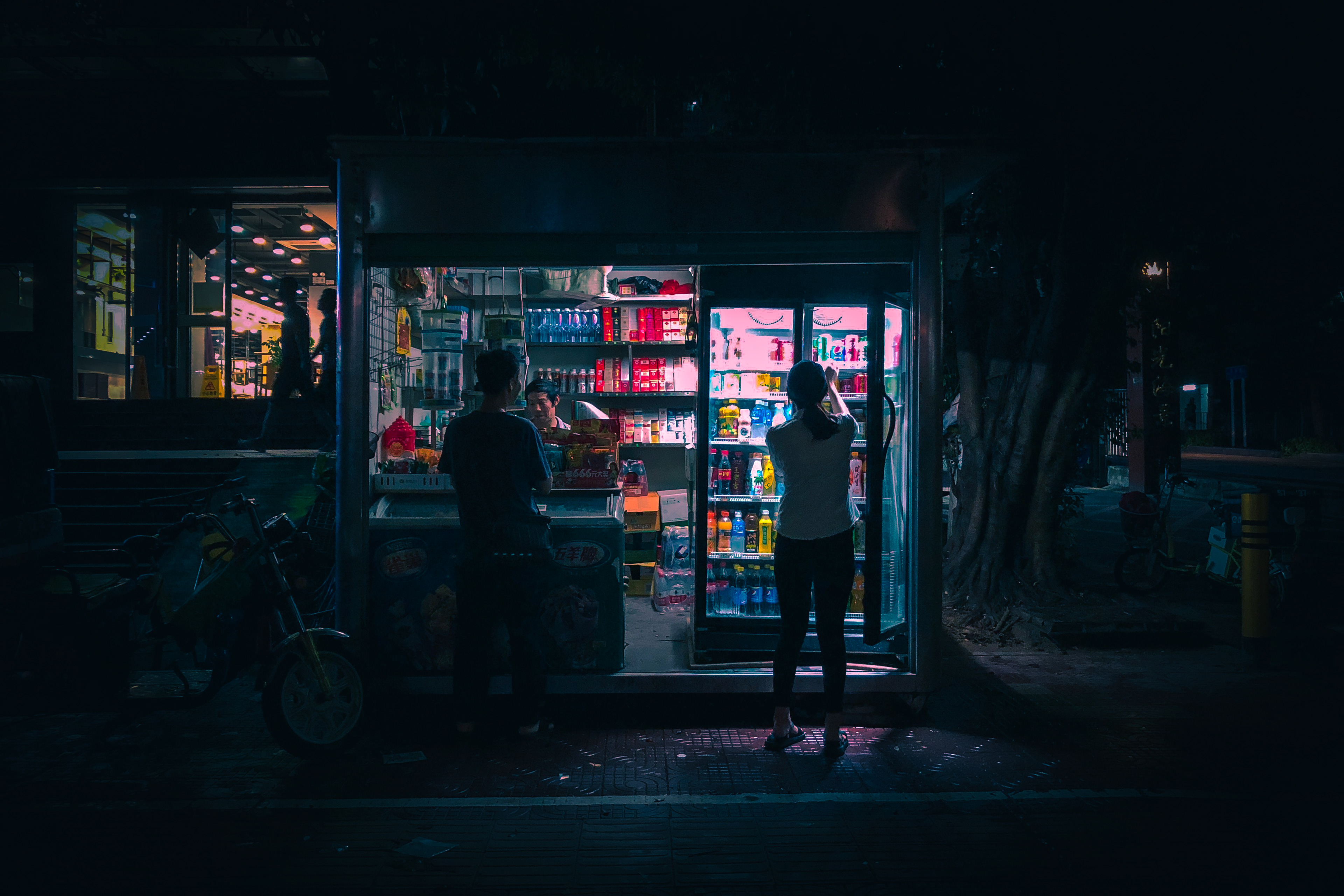 A small store's bright lighting and colorful wares illuminate a dark nighttime street in 
Shenzen
, catching the eye and enticing this passerby to reach for a drink.
FOOD IS AN ever-compelling topic. Essential to life, sure, but it does even more than sustain us: What—and how—we eat can teach us about culture, history, and society. All over the world, food anchors celebrations, ties us to the places we come from, and, for those who have moved away from our homelands, forms a treasured way to preserve culture. And for travelers, grabbing a snack from a street vendor or sipping a drink with locals is one of the best ways to experience somewhere new.
Members of our 
Your Shot
 photography community took the pictures in this gallery, which go far beyond what you might typically think of as "food photography." The photographers lead us into a crowded market in 
Peru
, a 
Doha
 souk, an 
Iranian
 bazaar, and an Arctic food truck. We take a seat at a family table in 
Portugal
 and connect with generations of pasta makers in 
Italy
. Each evocative image captures a scene where food and culture collide, proving there's at least one thing we can all relate to.